Hope this email finds you well and enjoying this festive time of year 🙂 . I wanted to reach out to again, say THANK-YOU for helping me find my dress and believing in my dream. Everyone (besides you!) said it was risky to order a dress without ever trying it on. You and your staff went out of your way back in February to help "create" a vision of what the dress would look like on me.
I've attached a photo of that day back in February (for fun) and a few shots from our wedding day in September. September 14th was a rainy day near Whistler, BC but we had a blast surrounded by our loved ones!
Thanks again for helping me out!
Wish you and your staff a very Merry Christmas and Happy New Year
Lots of love,
Megan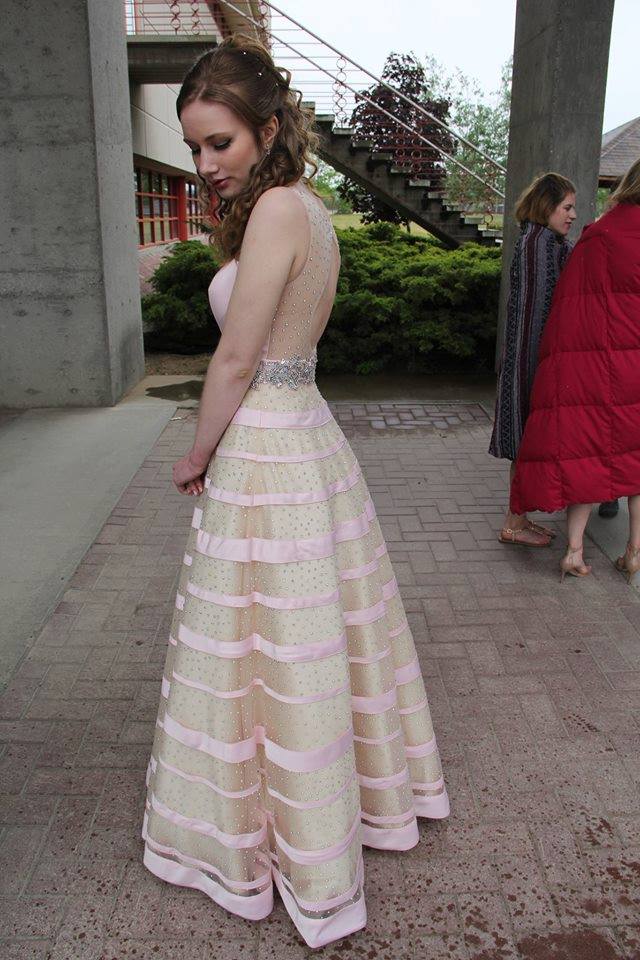 "I just wanted to show you how beautiful my daughter was at her graduation. She loves her dress, thank you so much!"
"I just wanted to thank you for your hard work and dedication to what you do! The dress was perfect on the day of our wedding and the alterations were perfect! It was beautiful! I attached a couple photos… one of me just after getting ready and one of the newly married family! Thank you for making it my absolute dream dress!"
– Melissa
"Thank you for making my day so special. Your dress was the biggest hit of the day!"
– Jackie
I just wanted to reach out and say thank you for helping me find the most beautiful dress for my wedding. I did buy two dresses ( one for my France wedding and one for Vernon) and thought this one was the "simple and pretty" dress but it was the talk of the day and was absolutely beautiful ! Can't wait to show you the France wedding. Thank you so much again!
Karly Marsden
"I just wanted to send a huge thank you to everyone at the store who helped me (and the girls in my wedding party) to find the perfect dresses and ordering my custom veil! The girls looked absolutely amazing, and my dress and veil were exactly what I always wanted them to be! Victoria Lane Brides was a huge part in making the dream vision of our wedding come true! I know I am a little biased, but I think our wedding party looked pretty great! Thank you again for everything. I will absolutely recommend you to anyone!"
– Kelly
"Thanks for your knowledge, professionalism and spirit of fun that you contributed to helping Shauna find her wedding dress! We had such a wonderful and successful day. Shauna tried the wedding dress on again when we got home and both of us loved it even more! Well done, and thanks so much!"
– Susan